In our world today, there is so many ways to get information, in just about on any topic you can imagine. We want to be able to share information that would possibly be a help to you in some kind of way, whether it is spiritual, natural or inspirational.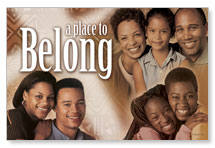 The information that we share could be a link to a website or just good information that could be of knowledge or service to you.

Just come and check out our "resource page" from time to time. We just may have something that would be of interest to you!